Are you new to Digital Marketing and want to have practical experience?
In my experience, Digital Deepak Internship Program is the best place for anyone who actually wanted to learn Digital Marketing by doing all by themselves.
Here is a detailed Digital Deepak Internship Program Review in form of my story.
My Story [Digital Deepak Internship Program Review] –
Enrolling in Digital Deepak Internship Program [DDIP] is probably the best decision I have ever made. When I heard about Digital Deepak Internship Program I was highly interested as Digital Deepak is already a great brand and I have a chance to get personally mentored by him.
I have also heard about it from some of my friends and colleagues. But when I attended the launch webinar and I was shocked to hear about such a cashback program. For once I thought this is a scam but I also know Deepak sir is a trustworthy man as I have been enrolled in his early webinars and courses which have helped me a lot in my digital marketing career.
But this was really effective, this type of well-structured program with cash backs on every assignment completion keeps me motivated all the time to complete the tasks. It helps me to push my limits and take some necessary actions.
I haven't learned this much even at my school or college as they just give us theoretical knowledge but this program motivated me to start implementing my theoretical knowledge.
I am running my blog, and a YouTube channel and I also have social media handles such as Instagram and Twitter. Starting my blog and running all its social media handles were the biggest challenge I faced in digital marketing. But with the help of the Digital Deepak Team, I was able to push myself out of my comfort zone, work hard, and be regular to my blog now I am posting new articles every week.
I have also created my youtube channel though it is not very popular and has less number of videos, I am still happy that at least I was able to make effort to do that as most people don't even make effort. And all of these become possible through Digital Deepak Internship Program [DDIP]. This Internship Program Not Only Teaches You Basics About Online Marketing But Marketing Itself.
The first session of this course laid focus on the most important factor and key skill of any marketing, which is Communication! Communication is the foundational skill for any kind of wealth creation. Communication is not just speaking what we have in mind, it is listening and understanding what people want. To deliver value to our target consumers one has to listen, understand their needs and wants, interact with them, and deliver a product or service which offers value to them.
In later sections, he also taught us some of the tips and tricks that one should use or what he uses to get his work done. If I talk about the weekly assignments, there is a guaranteed cashback which was difficult to believe at the start, but yes it's true. I got a cash back for every assignment I completed and submitted on time. Once I faced some issues in completing my assignment but all the fellow interns and the Digital Deepak team were so helpful and supportive that I got all my issues resolved.
As I said we work as a family so if I had an issue then it's an issue for all the interns and the whole Digital Deepak team. While learning about Facebook ads somehow facebook was banning accounts for a lot of interns, but the Digital Deepak team guided us properly and helped to get our accounts recovered by looking at them. And that's the level of trust I have in Digital Deepak.
Even after this effort some of the issues were not getting solved so Deepak sir gave us an extension to the assignment twice so that we may not skip our problems but instead learn to face them, and we all did it almost all of us got that assignment completed. Working with the whole team and learning so much from them was a dream come true. All of them were friendly and cooperative. Not just as mentors but also as friends we had a great experience while working with team digital Deepak.
The weekly assignments we get are well structured and with complete guidance. The content is its extremely deep knowledge, which covers every minute detail. It is also explained exactly what we have to do in assignments and what we are expected and most likely to do.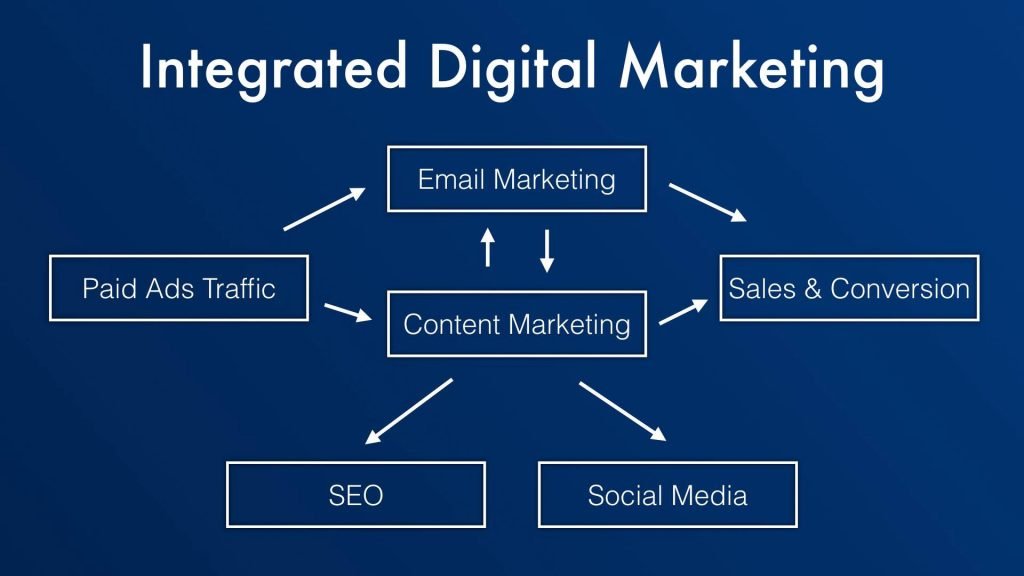 The explanation starts from basic to the most Deepak sir could teach us. Even if any of our submitted assignments got rejected or has an error or needs an improvement, it is reverted to us and we are given the appropriate time to submit it again. However, it is a great opportunity to learn and expand your skills.
Support group –
The institute provides support via the Telegram group and email. The Telegram group is the group of all interns, including team members of the institution. You can ask any query like technical, payment, review, class time, or assignment in the Facebook group.
All group members are amazing. Everyone tries to support their best. Some interns also help via individual messaging and mobile conversation. The important and fabulous support is the late submitted assignment review and their feedback. The payment-related support is also good.
If we talk about regular webinars there is a lot to learn in them as you have seen most of such webinars conducted by others are just for making a sale but Deepak sir conducts webinars just to increase their intern's knowledge and experience. Learning is not only the good part but by completing small tasks Deepak sir gives you a chance to win assured gifts and cash prizes.
This Internship Program Not Only Teaches You Basics About Online Marketing But Marketing Itself. According to me, anyone who loves to work in the field of digital marketing & wants to enhance his/her knowledge should join. It doesn't matter whether you are a beginner or a pro, everyone will be learning something new.
This Review Is Based On My Personal Experience With This Internship Program. First Off, I Am Very Much Satisfied With The Internship Program & Also Learnt A Few New Things From Deepak Sir.
Creating a success mindset, teaching the laws of marketing helping me to discover my niche, creating and understanding WordPress, content creating, building my tribe and social media, generating leads through Facebook, Linkedin, Google, etc., Facebook ads to google ads, SEO to Email marketing, personal branding, affiliate marketing, digital freelancing to digital mentoring Deepak sir has taught me all of these.
About Digital Deepak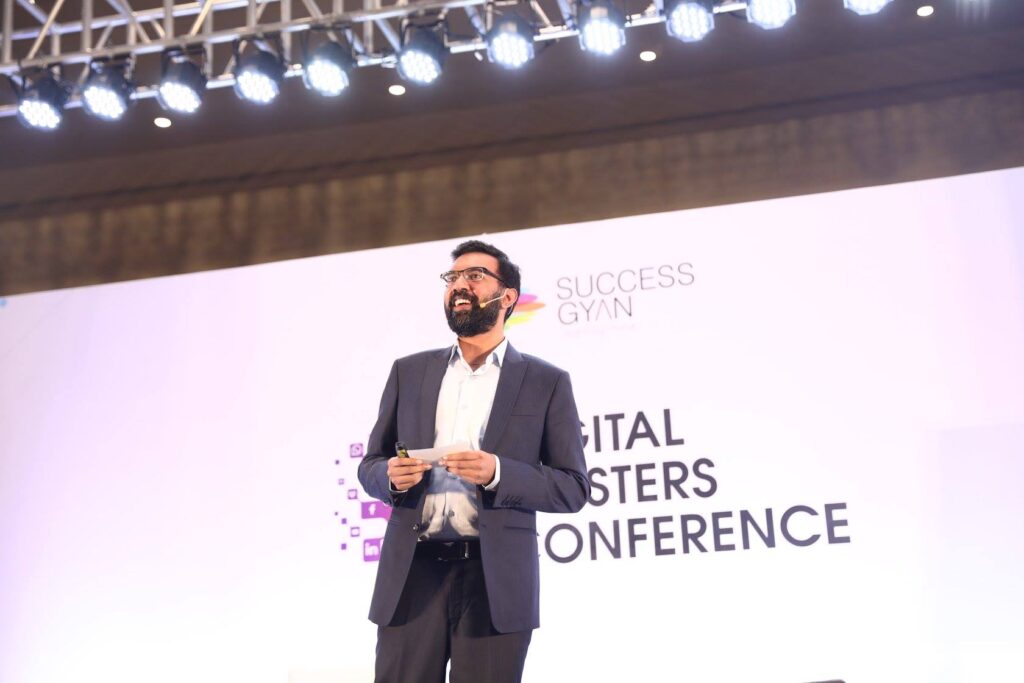 Deepak Kanakaraju is a digital marketing author, speaker, and consultant. He blogs about digital marketing at DigitalDeepak.com. He is popularly known as Digital Deepak and is one of the best digital marketing experts in India.
Digital Deepak has more than 10 years of digital marketing experience and is the co-founder of PixelTrack.He is also a columnist at Entrepreneur.com and YourStory.
He has worked for many leading startups in Bangalore & also has created many online courses to help students learn digital marketing the right way.
He has written a book on entrepreneurship called Edge of Sanity. He is also a TEDx speaker. He runs the world's largest Digital Marketing group on Facebook called Learn Digital Marketing. His hobbies include motorcycling and playing guitar.
Digital Deepak Says…
Learn > Do > Teach
Learn: Deepak Has An Experience Of 10+ Years In Digital Marketing…
Do: Deepak Did It, He Started Created His Blog & Courses To Help You In Learning Digital Marketing
Teach: Now He Is A Digital Marketing Agency Owner, Trains Business Professionals & Students
Deepak Will Show You How To…
Register A Domain ( YourWebsite.Com)
Get A Web Hosting Package (Web Server)
Create Your First Website, Blog & Article
Do Keyword Research & Select A Perfect Niche
Make Use Of Digital Marketing Tools Like Ahrefs, SEMRush
Write Content That Gets Sales & Generates Revenue
Do Email Marketing Effectively To Get Max ROI
Start Your Own Digital Marketing Agency Or Get A Good Job With These Skills
Get LifeTime Access To Some Of His Courses For Free
& Many More….
Deepak Teaches & Shares…
How Google Ads, Facebook Ads & Quora Ads Works
Building Mass Trust Blueprint
Building Content Empire
What Is Hosting & How It Works
Why Digital Marketing Is The Next Big Thing
What Is Affiliate Marketing & How It Works
What Is MVP & Why Is It Important
How To Manage Time And Money
His Personal Experiences & Stories (His Ups And Downs)
Guest Class By People Like SEO Experts Like Sanjay Shenoy
& Many More…
What Digital Deepak Internship Program Is?
Digital Deepak Internship Programme is one of the most popular courses in Digital Marketing, which has overcome almost all the learning obstacles and has made learning easier.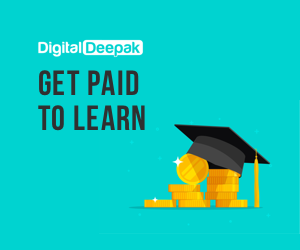 The main problem we face while learning :
Lack of motivation
Personal mentorship and guidance
High chargeable courses
Lack of opportunity to apply what you have learned
No step-by-step learning
How Digital Deepak Internship Programme solves these problems :
It is a well-structured program with all planning done in advance. The complete course is designed in such a format that in 12 weeks anyone can master Digital Marketing.
When we purchase an online course after some time it gets difficult to complete it we are not able to push our limits, get out of our comfort zone, and work for it. But Digital Deepak Internship Programme gives cashback on completing every assignment. Which keeps us motivated and helps us to break the barrier of our comfort zone.
When we try to apply any learned concept we always find difficulties. And we find no one to help us but in the Digital Deepak Internship Programme all the interns and mentors help each other and sort out our queries with each other.
Basic knowledge is all apart but you will also avail of many benefits other than learning which includes free E-Books and courses such as Facebook ads, and Google ads by Deepak Sir.
This system completely changes the learning pattern and makes it a lot easier than it is.
Who should join this internship?
"Beginners"
This Internship is Best for beginners who want an overall practical experience in Digital Marketing.
Why should you do a Digital Marketing Internship with Digital Deepak?
Deepak Kanakaraju's internship program is unique and you must do it because:
Certifications are of no use if you don't have practical knowledge
A program that helps you learn digital marketing practically
You get guidance from Deepak Kanakaraju himself
You get paid for every task you complete
Career & Placement Guidance
Networking opportunities
A lot of Digital Deepak's students have already written a lot of reviews about the program. Just search for Digital Deepak's internship reviews on the internet and you will find a lot of articles and videos.
Best parts of the Digital Deepak Internship Program
Learn marketing from an authority figure in digital marketing in India
Take action and become productive with each assignment
Move out of your comfort zone [i.e. the start of growth]
Network with other digital marketing aspirants
Engage daily in constructive conversations
Apply for jobs while in the internship
Earn with each completed assignment submission
How can you make the Digital Deepak Internship Program work for you?
If you want to take full advantage of the Digital Deepak Internship Program then
Take part in discussions in the Facebook group
Help your fellow interns. [You also get to learn when you teach]
Complete your assignments timely
Proactively learn to complement your knowledge
Try to get out of your comfort zone [By starting a youtube channel or podcast]
Apply for jobs whenever asked in the Facebook group
How to apply for the Digital Deepak Internship Program?
You must be thinking, "why should I pay for an internship?"
As I mentioned earlier, this unique program gets you trained and interns in digital marketing at Digital Deepak. Hence the price.
There is no direct sales page for the Digital Deepak Internship Program.
The only way to apply for the Digital Deepak Internship Program is to attend the webinar when the enrolments start again.